Featured Live Webinar: Everything You Need to Know to Create DIY Fashion!
Back in April, our parent company F+W Media announced an exciting new partnership with Burda Style, a renowned fashion magazine and sewing community. Today, we're excited to let you know that BurdaStyle.com is launching a new webinar series to help sewing enthusiasts of all levels enjoy the creation of highly tailored designer clothes. Read on to learn more: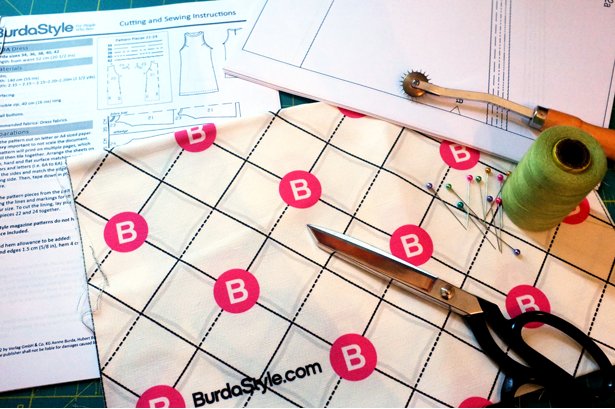 Do you have a creative bug? Have you found a piece on Pinterest you'd love to have, but can't find it anywhere? Do you swoon over those highly tailored designer clothes that are way out of your price range? Why not make them yourself?
Sewing is an empowering skill that lets you not only conceive your own look, but create beautiful clothes that fit you perfectly! If you've never stitched a stitch in your life, haven't sewn in a while, or want to better understand basics like when to add a seam allowance or what fabric to use this webinar is for you!
Getting started can seem daunting, but we break it down for you and help with all of the essentials you need to succeed on your first try.
In this essential webinar BurdaStyle online editor, and sewing extraordinaire Meg Healy, will show you everything you need to start unleashing your inner seamstress. Get a look inside her sewing studio, ask her questions during the webinar, and learn the essentials you need to know to get started.
What You'll Learn
• How to set-up your sewing space, and what tools you will need
• The different types of sewing machines
• How to use and read a sewing pattern
• How to tell if you need a seam allowance and how to easily add one
• Intro to different types of fabrics, and how much to buy for your project
• Determining your size and measuring yourself
• How to set-up a BurdaStyle profile and upload projects
• Printing an assembling sewing pattern PDFs from BurdaStyle.com
Date: May 30th 2013
Time: 1:00pm EST
Duration: 60 minutes
Price: FREE
Happy Stitching!
Other sewing topics you may enjoy: